Volunteers
Community festivals rely on committed and passionate volunteers who actively give of their time and energy to make these events a success, and Ottawa Beer Fest is no exception.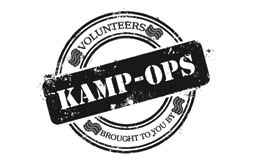 This year again, we've partnered with Kamp-Ops to help with volunteers and security. Kamp-Ops has more than 17 years experience in managing volunteers, crowd security and VIP protection for large and small events in the Ottawa area. Kamp-Ops has provided such services to a growing list of festivals, including the internationally know Ottawa Bluesfest, Ottawa Folkfest, Beau's Oktoberfest, the University of Ottawa and Arboretum Festival to name just a few. We hope you'll consider joining us in celebrating great craft beer in the National Capital this August!
There are many perks to being a volunteer – on top of which you get to support a fantastic not-for-profit organization. How about getting a full festival pass, a cool t-shirt, and our eternal love and devotion, in exchange for a few hours, meeting new people and trying new things? We have plenty of volunteer positions available, and need your help to make this festival happen.
There are many volunteer jobs available. If you or your group would like to volunteer and be part of the team that makes the Ottawa Beer Fest a huge success again this year, please register here on our site. Thank you!
(link above goes to a Google docs form for registration)